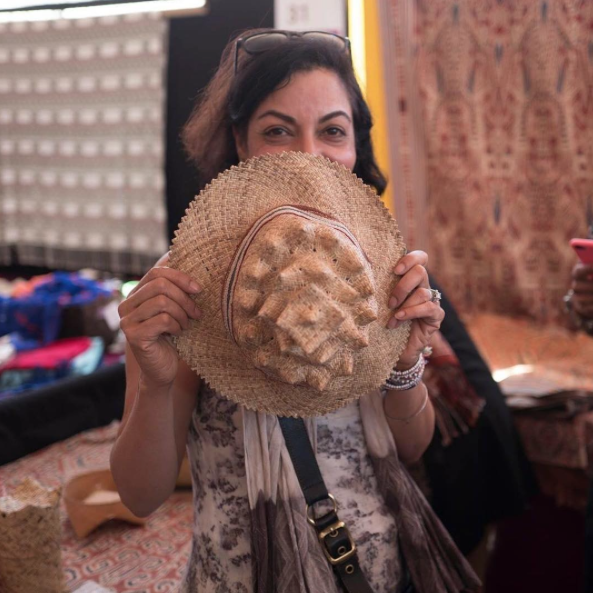 If you've ever visited the shop, you've probably met Anju. Here's a chance to get to know her a little better…
Name: Anju Kataria
Role at Khazana: Owner/Founder
Favorite room in Khazana: The Textile Room. It makes me feel warm and comfortable, and I love the stories that are tied to [everything inside it]. It's full of color!
Favorite item at Khazana: [That is] very difficult to answer, I have many favorites. You can't pick a favorite child! What really makes me happy is the people that I work with.
The fish makes me very happy.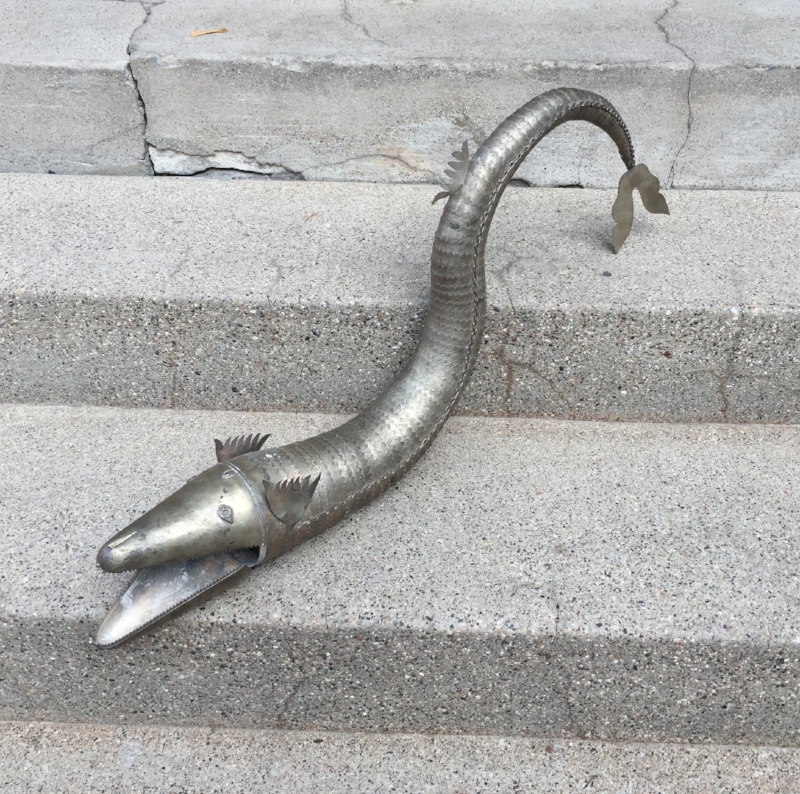 What do you do outside of Khazana? Nothing! I walk, read, and eat.
Morning routine: First, I always drink a tall glass of warm water, sometimes with lemon and honey. When I wake up, I like a little bit of quiet time, when I think, I read a little bit, I have my cup of tea, and think how the day will begin.
I like to look at what the girls have posted on [Khazana's Instagram and Facebook], and how people have reacted to it.
After I have my first cup of tea in bed by myself, I have my second cup of tea sitting with my mama.
Bedtime routine: I find a favorite show to watch or a podcast to listen to. If my mind is too tired, I pick up a book to read. If I have company, I like to sit and [talk about] how the day went.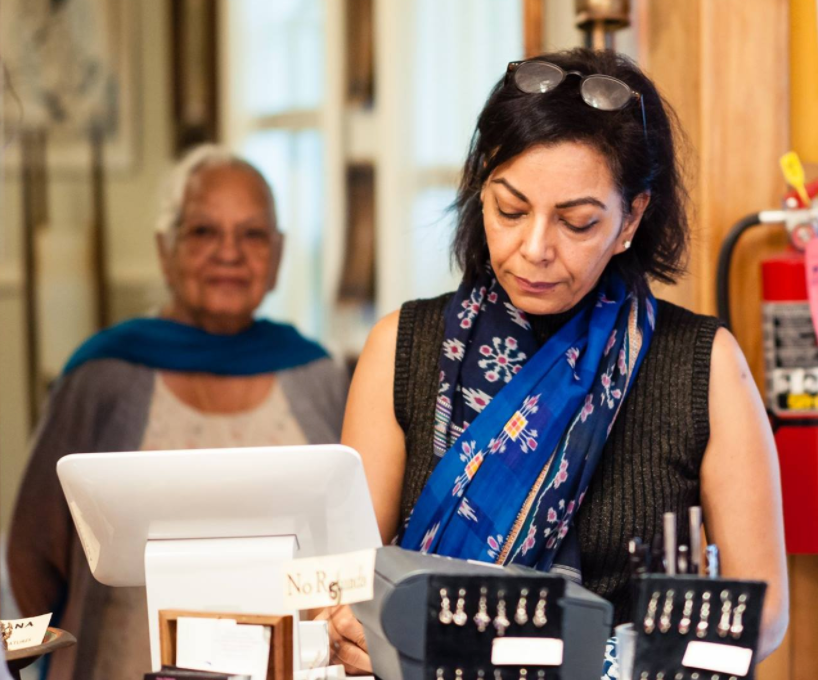 Astrological Sign: Capricorn
Favorite gemstone: I like collecting rocks wherever I travel, most recently from the beaches in Croatia. Nicole and I made necklaces with them! I also like opals and emeralds.
Favorite herbs: Dill!
Currently reading: Zen and the Art of Motorcycle Maintenance by Robert Pirsig
Currently watching: Chopped, Chef's Table, New Girl, Shameless
Currently listening to: Meditation music, TED talks, podcasts
Currently following: I'm not much of a social media person, but I like [following] anyone who is doing anything creative! [Especially with] textiles and food. It's like having a classroom [right at your fingertips].
Instagram: @abacasheena, @jennyindigo, @wanderingsilk, @moeroindigo
Facebook: The Registry of Sarees, Kai Thari (Handloom), Dastkar